Skip to Content
Maintaining Homewood's Highest Standards in Family Dental Care
At Homewood-Flossmoor Dental Care, we understand that adults and children have very different dental needs, and we strongly cater to both. Providing preventative, restorative, cosmetic, and emergency dental services suitable for the entire family, we strive to make the patient experience as enjoyable as possible for everyone who comes to us seeking family dental care in Homewood, Illinois. Our adult patients can expect comprehensive care thanks to our experienced staff and state-of-the-art dental technology, while our younger or more nervous patients can expect to have their anxieties about visiting the dentist checked at the door of our warm, welcoming practice.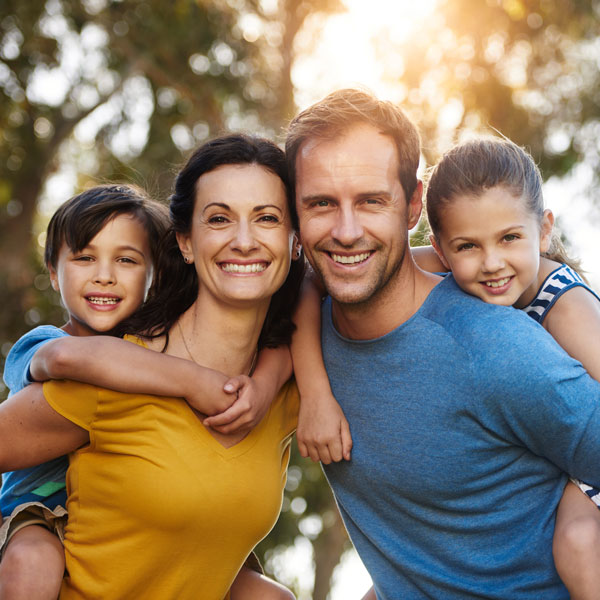 Teach Your Children to Care for Their Smiles
At Homewood-Flossmoor Dental Care, we understand the importance of teaching your children to care for their smiles. As such, our staff provides tips for practicing better oral hygiene in the home to keep you and your family healthy and cavity-free. As soon as your child's first tooth appears, it would be best if you began practicing daily brushing habits using a pea-sized amount of fluoride toothpaste. By the age of 4 or 5, your child should feel comfortable brushing their teeth twice a day with your supervision. We typically recommend that parents go on supervising their children until about the age of 7 just to ensure they're doing a thorough job. However, this age may vary from patient to patient.
The Importance of Teaching Your Child to Floss
As soon as your child has at least two touching teeth, flossing should also be incorporated into your daily routine. It may be necessary for you to floss your child's teeth until they're able to do it alone. Effective flossing removes plaque in-between your child's teeth where their toothbrush isn't able to reach, especially those hard-to-reach four teeth in the back of the mouth!
Good Childhood Oral Hygiene Habits Continue into Adulthood
The earlier you begin instilling good oral hygiene habits in your child, the more likely it is they'll continue to practice these habits well into adulthood. Homewood-Flossmoor Dental Care would welcome the opportunity to provide quality dental care for your family in the Homewood area. If you've noticed soreness, pain, or anything else making your teeth and mouth uncomfortable, don't hesitate to give us a call and schedule an appointment. Reach out to our office by calling 708-799-0660 at your earliest convenience!