Skip to Content
Cosmetic Dental Care to Improve How You Look and Feel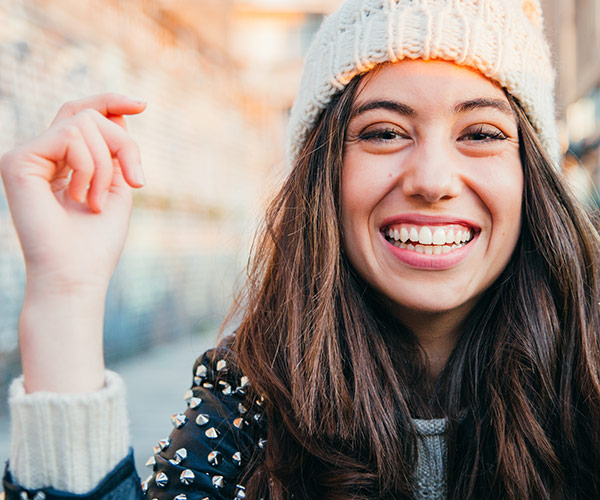 Having a healthy, beautiful smile can play a large role in improving how you look and feel. Homewood-Flossmoor Dental Care offers many types of cosmetic dental care procedures to help you create the confident smile you've always wanted. If interested, we'll begin with a detailed smile assessment to discuss which aspects of your smile you like and dislike before determining which treatment options may be appropriate for you. From teeth whitening to porcelain veneers and Invisalign® clear aligners, we have many natural-looking options to help you enhance your smile's appearance.
Advanced Teeth Whitening Procedure for Noticeable Results
Would you like to have significantly whiter teeth in a mere matter of days? Well, now you can thanks to our advanced teeth whitening techniques. Both comfortable and surprisingly affordable, our teeth whitening procedure involves you wearing a customized whitening tray for a few hours to achieve a noticeable difference in your smile (*individual results will vary). If interested, call us today for more details.
Have Stains or Chipped Teeth? Porcelain Veneers Perfect Smiles
Porcelain veneers provide an excellent alternative to ceramic crowns. Whether you have stains, chips, or misaligned teeth, porcelain veneers help many patients achieve a more uniform look. Made of thin, customized porcelain material that's designed to slide comfortably over your teeth, porcelain veneers look incredibly natural, are long-lasting, and are relatively easy to apply.
Get Straighter Teeth Without Wires or Brackets Thanks to Invisalign®
You can get straight, even teeth without noticeable, painful metal braces thanks to Invisalign®. Virtually undetectable, Invisalign® aligners are made of strong, clear plastic that gradually guide your teeth into perfect alignment. Unlike metal braces, they have no wires or brackets. Call our office today to schedule a consultation to learn more about the many benefits offered by Invisalign®!